Issue #1 - Curiosity can be trained! 🪂
A (very) short story about curiosity and how I believed I could fly.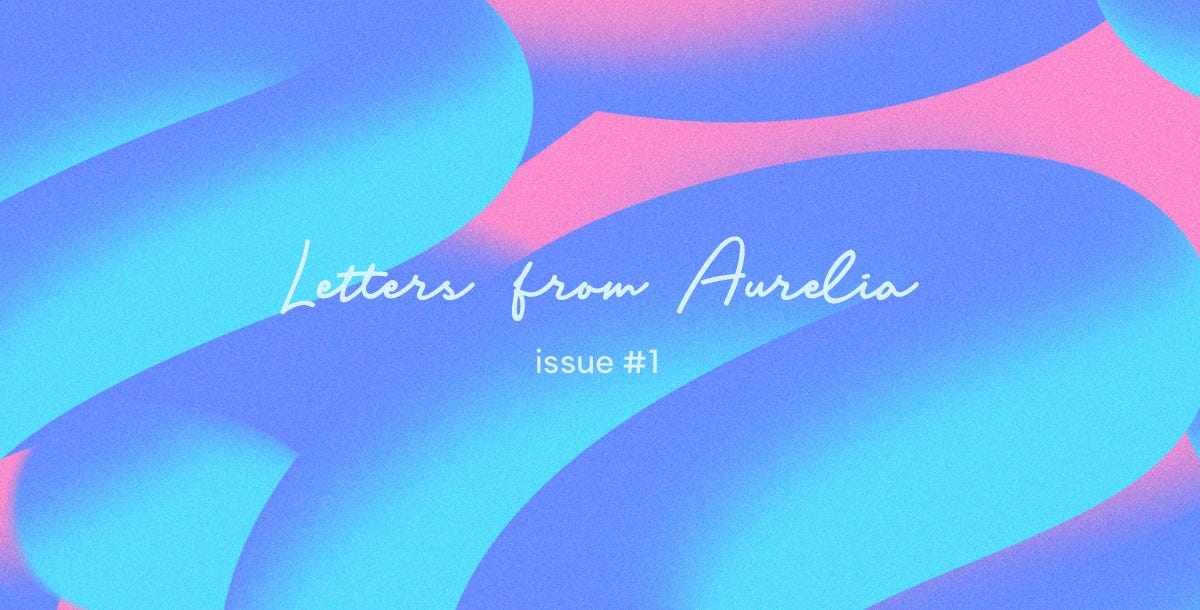 When I was a kid, my dad owned a restaurant. Carmen worked as a chef there and she made the best Spanish tortilla in town. She was also my friend. One day Carmen gifted me a magic wand, and assured me I'd be able to fly and move objects around like Matilda. I believed her.
Good storytellers recommend to open with a story. So there. That is the story of how I almost lost my front teeth to gullibility and lack of inquisitiveness. And that was that. I also never read what I sign, and almost every time buy my electronics without reading reviews.
Asking questions does not come naturally to me. People have the best stories about how curiosity led them to finding their passion. Like really smart engineers who tell tales of their childhood breaking toasters apart, or building robots with potatoes and Saran wrap. I was not that curious about my surroundings. I liked eating toasted bread; I didn't care about how it came to be.
Because of all these stories and movies about super smart people who solve blackboard-wide equations in the blink of a smize, I was convinced I knew what being smart looked or sounded like. And it did not sound like me.
But I was wrong. I WAS SO WRONG!
It's not that I don't like learning things. I just like instant gratification better. And I find the process of learning boring and frustrating. I'm impatient. I don't like reading long books. I don't like listening to one single person talk for a an hour about a thing that happened last century. But I do love knowing things! And as long as I like that, everything else can be trained. Curiosity can be trained!
Why train curiosity?
Other than to sound smart at meetings, developing curiosity is as beneficial as developing any other skill. Here's why:
Knowing things makes us happy. This sounds rich coming from someone who's been on a news cleanse for the past 2 months. But studies show that learning things gives us a sense purpose and excitement for what is yet to be learned.

Asking questions is a healthy habit. I promise I wouldn't use this word in my newsletter but here I go. Self-care. Respect your learning journey. Don't start conversations with 'this may be a dumb question' or 'sorry for asking so many questions'. It's ok not to know things and want to dig deeper to learn. If knowing stuff were quantifiable, people who as a lot of questions will probably know more things even though it sounds like they don't because they ask.

Human connection. Connection is one thing I've been thinking about a lot. I've wanted to start a newsletter for years. But it never stuck because I felt I wanted to do it for clout. But that was then and this is now. In 2020 I've come to realize that whether you're an extrovert, introvert or an ambivert, we are all looking for connection. Whether it is with friends, with strangers or with the author of a book as your read every chapter. Curiosity is the key to that connection.
How you ask?
Here a few easy things I do to surprise myself with new nuggets of knowledge. (Ugh nuggets, now I'm hungry)
Ask the Internet. 👩‍💻 All you need is one question. For example, how to be fun at a *zoom party or how to sound inquisitive at a job interview.

Have a spreadsheet for questions! 📃 First of all. Have a spreadsheet for everything. But that's for a different time. Sometimes you don't want to get side-tracked every time a question pops into your head. You may be wondering what marshmallows are made of but be in the middle of writing an article about a defective magic wand. Put it in the spreadsheet. And next time you find yourself scrolling in the toilet just open that sucker and ask away.

Recommendations! 💡 If you want to learn random things, recommendation algorithms are your friends. Or at least most recommendation algorithms. Yes, Youtube I'm looking at you.

For example, Spotify now has a recommendations on a given episode. I find this feature really cool because it takes me to podcast I don't know based on a topic I like.

Read a dictionary. 📖 This is something I did as a kid because I just loved how quickly a could learn something new. Read a word and its definition and BAM! there's a new way of describing an idea. Sometimes it would mean a new word to add to my vocabulary but sometimes it's just a list of ideas. Maybe you'll come across the word 'cookie', and it'll turn into a baking afternoon for you. I don't know. Just embrace randomness!

Subscribe to newsletters! 📥 ALL THE NEWSLETTERS! (and label them out of your inbox). I like subscribing to pretty much anything I come across but I'm also an inbox zero person so I use labels to keep my main inbox clean and tidy. If you use Gmail but don't know what I'm talking about here's everything you need to know.

Subscribe to THIS newsletter. 💁‍♀️ (If you haven't yet) I save portions of my day to 'just be on the Internet' and I don't choose a thing to learn about, the thing chooses me. Those are the things I intend to share in my letters.
These are just a few of the things I find useful to keep my curiosity juices flowing. I don't necessarily follow these tips to a tee but I do always make sure I make time during in my week for shit-exploring or time-wasting. This is as important to me as going to conferences or listening to audiobooks.
A good general rule is to learn things in whatever way is the easiest and exciting to you. We spend too much time comparing our lives to other people's lives and we start behaving like there is a 'right' way of existing; one single path to success. What the hell! What does even success mean? The world needs to read a dictionary every once in a while because we're getting definitions wrong.
I hope you enjoyed this listicle in disguise. And see you next week maybe?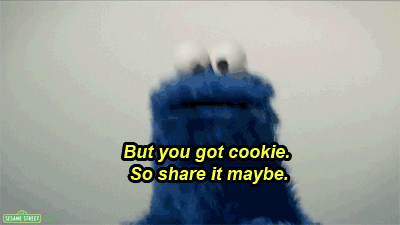 *if you're reading this in the future, a zoom party was a thing we did in 2020 where we would drink cocktails in front of the computer and have group calls to tell each other about impulsive online shopping or how funny our colleague's cat was on the non-drinking zoom call we had had that same morning.